An anti-abortion activist who has scaled buildings in at least two other cities climbed Oklahoma's tallest building Tuesday morning before he was taken into custody, according to authorities.
Oklahoma City police said during a news conference that they don't know why Maison Des Champs climbed the Devon Tower, a 50-floor skyscraper Oklahoma City's downtown.
Des Champs though reportedly climbed The New York Times building in Manhattan last month and San Francisco's tallest building, the 61-floor Salesforce Tower.
NBC affiliate KFOR of Oklahoma City reported that the man was streaming the stunt on Instagram, saying it was in protest of abortion. Officials have not confirmed those details.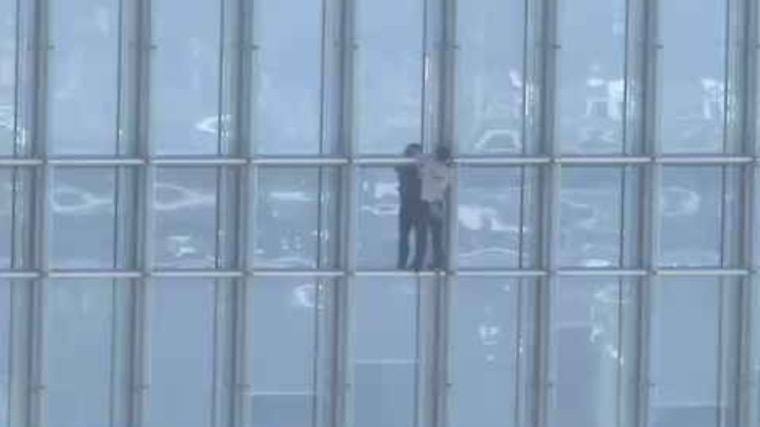 Authorities told the news station that one man on the ground ran from police while another started to scale the building.
Des Champs was arrested Tuesday on suspicion of trespassing and disorderly conduct, police said. Police later dropped the charge to only trespassing.
The incident began at about 8:40 a.m. local time, according to police.
"We are aware of an individual climbing the Devon Tower downtown. Please avoid the area, as a precaution our officers have closed streets near the site," Oklahoma City Police said in a tweet Tuesday morning.
"Individual is in custody at top of building," said a police tweet about an hour later.
Winds in Oklahoma City were gusting at least 22 mph on Tuesday morning and would be even stronger at the top of the building.