Jerry & Marge Go Large isn't your regular Hollywood movie, instead shining a light on the lives of ordinary families doing extraordinary things in middle America.
"It's inspirational" says Larry Wilmore, one of the movie's stars who can only see the positives to showing an underserved part of the United States on film. He stars alongside Bryan Cranston and Annette Bening in Jerry & Marge Go Large, which is based on the true story of a couple who found a mathematical loophole in the Michigan lottery, and exploited it to benefit their hometown.
The comedy drama is available to watch exclusively on Paramount+ now, and the cast spoke to Newsweek about the perks of putting a spotlight on a part of the country that Hollywood often forgets.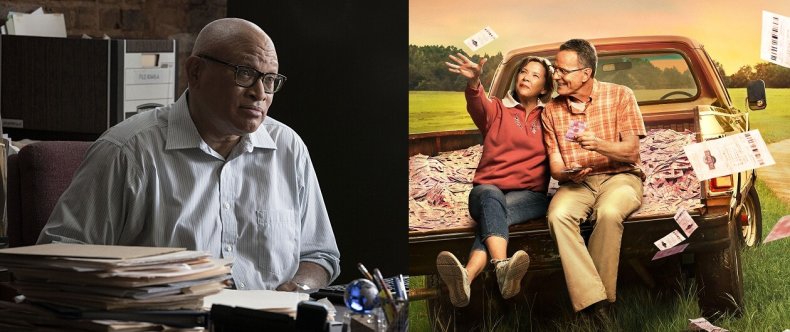 We asked Wilmore if there was a bias in the American movie industry to favor stories coming out of California and New York.
"No, you're not wrong," Wilmore told Newsweek. "It's because of what those coasts represent whenever we see those types of stories and what they focus on."
"With a story like this though, the focus is on something so simple," Wilmore said, referencing Jerry & Marge Go Large. It dramatizes the true events behind Jerry Selbee, a retired math whiz who is the first to spot the discrepancy in his local lottery's rule. "First of all, the fact that Jerry is really not doing something for himself. First it's about the puzzle, and he can't rest until he figures it out.
"But then it's about something bigger than himself," Wilmore continued. "Small towns in America, people know each other. It's so small that everybody knows when somebody has a baby, or when there's a death in the family, when somebody gets a promotion, or in this case, when the whole town is not doing so well."
For the real, and the fictional Jerry and Marge, their hometown is down on its luck, until the couple bring in more people into their lottery loophole and everybody starts to profit from the windfall.
"It's so inspirational, because it's a true story. The fact that he [Jerry] would want to help out the entire town and not just do something for himself. That is really, really inspirational," Wilmore said.
Marge of Middle America
"My family's from the Midwest, and I was born in the Midwest, so I certainly have an affinity and affection," Bening told Newsweek, bragging on her origins for the role of Marge from Evart, Michigan. "The reason it's also kind of refreshing is because it's true."
Bening thinks the couple's system with the lottery was totally above board. "They weren't cheating, they were actually playing by the rules. They didn't care much about the money that they were making. They shared it with their kids, grandkids, and their community and friends."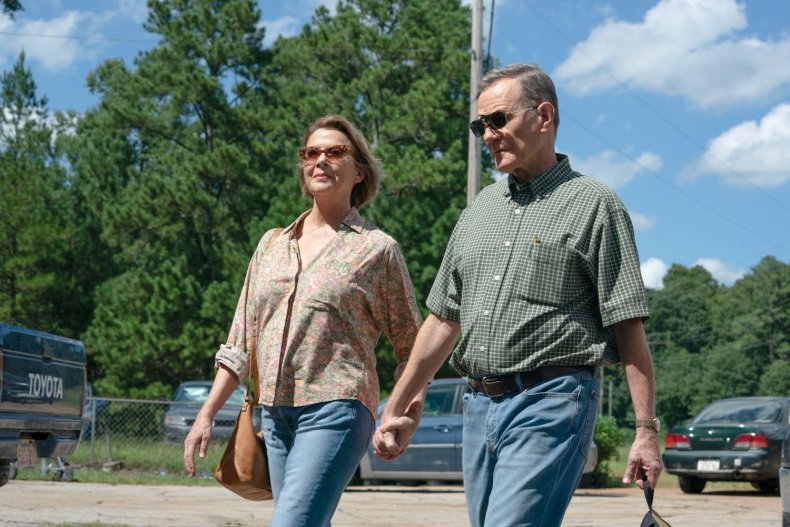 Bening, the four-time Oscar nominee has appeared in two major movies in 2022: Death on the Nile, a globe-trotting murder mystery, and this, Jerry & Marge Go Large, a story with a much smaller scale. She continued that, amazingly, "it's all true. And they still live in that town. They didn't move. They bought a new truck and that was it. And that is a reflection of the values of those in that part of the world."
Inspired To Act
Multi-talented entertainer Wilmore plays Jerry's curmudgeonly accountant in Jerry & Marge Go Large, a role which he says is a stretch because he's a generally more positive person.
Director David Frankel obviously noticed the efforts of Wilmore too, and has convinced him to stick to acting for a while. "I focused on certain things at different points in my career. There was a long period where I really focus on writing and producing," some of Wilmore's credits include huge sitcoms like The Bernie Mac Show, The Office and Insecure.
"Because I knew that if you can control the narrative, or what you want to do, you have a little bit more freedom and it speaks to my entrepreneurial spirit."
For the next stage of his career, the former Daily Show correspondent and talk show host will be spending more time in front of the camera. "I think we're gonna see more performing from Larry Wilmore coming up," he said. "There are a few things that I have in mind. I feel like I want to do that more now.
"I'm still producing a lot behind the scenes because I like that but David Frankel, as he was directing, he said 'Larry, you need to do more of this.'
"And I was like, 'What are you talking about?' He goes, I think you need to do more of this. You're not doing enough." And it's kind of inspirational that he said that to me." Wilmore said.
Bryan Cranston, Annette Bening, Larry Wilmore and Rainn Wilson star in the comedy drama Jerry & Marge Go Large, which is available to watch exclusively on Paramount+ now.